uNews
Información práctica para la comunidad de la actualidad financiera, como enlaces a noticias, entrevistas, opiniones, agenda de datos...
This post has been reported as spam
Undo
Kaloxa

19:26 on March 19 2013


CMO en Finect. Periodista financiero. Me encantan las finanzas del comportamiento
Crisis de Chipre: una selección de artículos
En los últimos días está habiendo numerosos artículos en Unience sobre lo que está ocurriendo en Chipre y el efecto que puede tener en el mundo del ahorro y de los
mercados financieros
. Sin duda, un momento trascendente por lo que ha supuesto de
incertidumbre sobre la seguridad de los ahorros
por debajo de 100.000 euros en la zona euro. [caption id="" align="aligncenter" width="574"]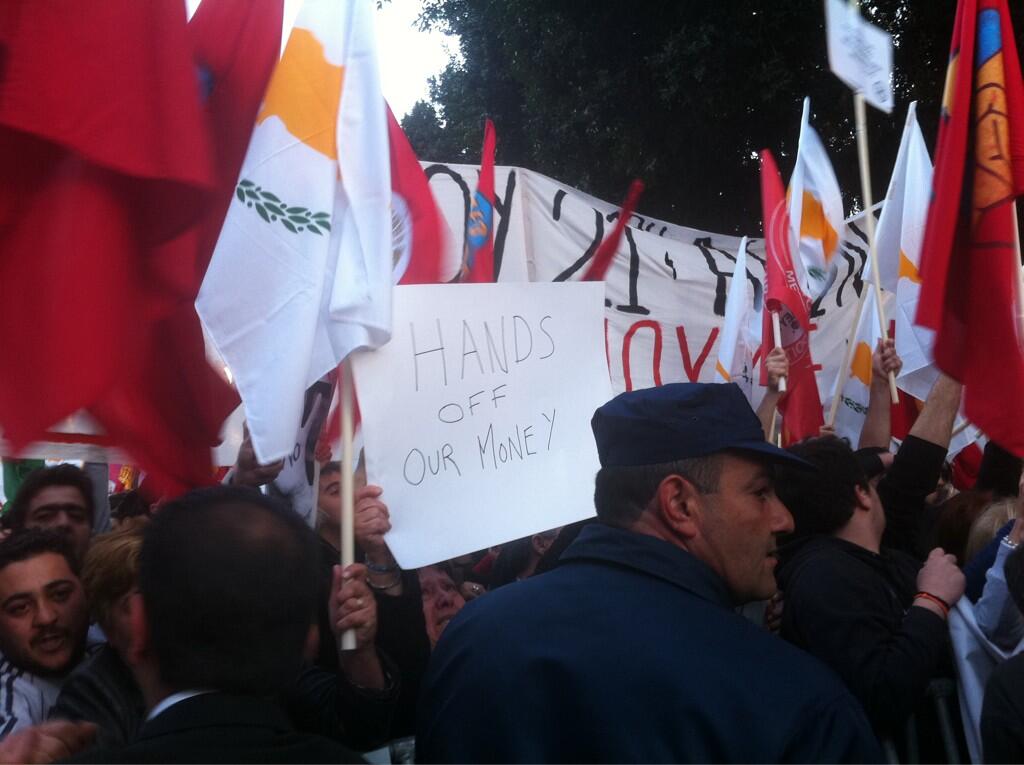 Imagen tomada de aquí https://twitter.com/Tesa_RT/status/314038212223983616/photo/1[/caption] Os dejamos en este artículo con una selección de los artículos que se han escrito en
Unience
sobre el tema en los últimos días.: -
Lo de Chipre: aun siendo un caso singular, traspasa la línea roja
 por
Inversis Banco
-
Luis Garicano: Chipre podría estar tratando de envenenar el rescate
 por
Intereconomía
- 
Tras Chipre, seguimos sin señales de vida inteligente
 por
ANDBANK
-
Orden de prelación: no entiendo nada
 por
Xavier Brun
-
Nota sobre Chipre
 por
GVC Gaesco
-
¿Es Chipre un problema real para el mercado?
 por
PablodelBarrioQ
-
Chipre, el abogado del diablo
por
jsastre_wm
-
Chipre, con nocturnidad y alevosía
 por
Bolsacom
-
Los depósitos dejan de ser intocables
 por
Kaloxa
-
Los gestores españoles confían en que el rescate de Chipre no afecte al mercado
 por
Abante
Sigue de cerca la evolución de los acontecimientos en Chipre y la zona euro desde Unience.
Publish
Hide
Do you want to make public your Favorites?
Publish
Not now
Register and join Spain's biggest financial community!
Sign Me Up!