Nothing is impossible. Alex Fusté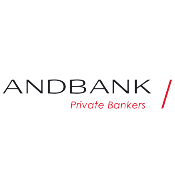 Síguenos y recibe nuestras próximas publicaciones en tu email.
As you all may know, the next week takes place in Geneva an emergency meeting between the four parties involved in this conflict (Ukraine, EU, USA and Russia).
To my surprise last night, while reading the many "contributions" that the brainy politics and officials threw on this topic (most of them insipid, threatening and lacking any hint of intelligence), I read with great pleasure a genuinely creative contribution. Michael Emerson, Associate Senior Research Fellow at the Centre for European Policy Studies (CEPS), wrote in a very simple list what are the necessary steps to be taken (and the agreements that must be reached) in this summit to stabilize the political situation in Ukraine. Enjoy it:
On the Pro-Russian side:
All illegal occupation of public buildings should be stopped immediately.

All barricades should be dismantled.

All unofficial militias and so-called self-defense groups should be disarmed immediately.

There should be no further attempts to promote separatism, such as unauthorized referendums.
On the Kiev's side:
Preparations should continue to assure free and fair presidential elections on 25 May 2014.

The next government of Ukraine should undertake a thorough constitutional review process, assuring a sound distribution of competences between national and sub-national authorities and inter alia language laws that fully respect both majority and minority languages, and assure Ukraine will join no military alliance.

Ukraine should have high-quality free trade with both the EU and the Russia-Belarus-Kazakhstan customs union.

The EU and the Russian-Belarus-Kazakhstan customs union should expedite negotiations over a common European economic space to which Ukraine should be eligible to become a full party.

A trilateral Ukrainian-Russian-European consortium should take in hand rehabilitation of the Ukrainian trunk gas pipeline network.

The price for the import of Russian gas into Ukraine should be pegged on the average German import price, less an amount reflecting shorter transit costs.
Difficult? Certainly I do not know, but there you have a reasonably neutral guide that can lead us to stability.
Nothing is impossible.
Àlex Fusté
Chief Economist
Andbank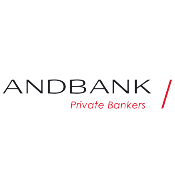 No te pierdas nada de ANDBANK Private Bankers
Síguenos y recibe nuestras próximas publicaciones en tu email.